Oral Surgeon in Los Angeles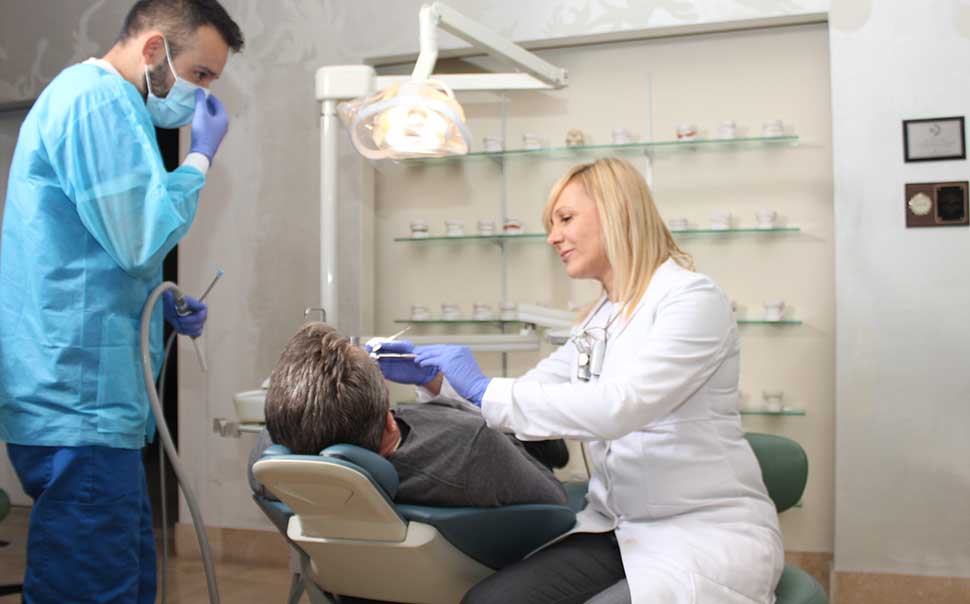 Welcome to Cal Dental Group, where you will find the most talented and caring oral surgeons in Los Angeles.
Our specialist performs surgical extractions of wisdom teeth, simple or impacted teeth. In addition, the placement of dental implants, oral cancer biopsies, and frenectomy. Our dental surgeon at Cal Dental Group can safely administer local anesthesia or intravenous sedation, ensuring painless oral surgery.
Cal Dental Group's dental surgeons in Los Angeles offer dental surgery services including gum surgery, bone grafting, and wisdom tooth extractions.
We provide dental surgery to create lasting solutions to serious dental problems. Our dentist's board-certified oral surgeons and our dental surgery team are experts at making your procedure comfortable, stress-free, and successful.
Oral surgery services refer to any surgical procedures performed in the head, neck, face, jaws, as well as the hard and soft tissues of the mouth.
Dental Implant Surgery – Let us restore your smile with dental implants. Dental implants are a life-improving solution to missing teeth as they provide the most secure tooth replacement option, allowing you to chew and speak with ease.
Implant Involved Sinus Surgery – People who do not have a sufficient amount of bone in their upper jaw are not viable candidates for dental implants. With sinus surgery, we can insert a bone graft in the area so that you can experience the benefits of dental implants.
Wisdom Tooth Removal – Wisdom teeth cause problems when they erupt at an angle or do not fully emerge. We offer wisdom tooth removal as a preventative measure and as a treatment for those who are already experiencing discomfort.
Oral and Maxillofacial Surgery – Our dentists are adept in the special field of oral and maxillofacial surgery. We provide solutions to a wide range of concerns with the jaw, mouth or face including surgeries for complex tooth extractions and corrective jaw.
Facial Cosmetic Surgery – Our facial cosmetic surgeons have excellent experience with working with the face's soft and hard tissues. We provide reconstructive surgery to patients who have experienced a traumatic dental injury.
Bone Grafting – Like with sinus surgery, we administer bone grafting to help those who do not have a sufficient amount of jawbone to enjoy the benefits of dental implants.
We offer a full selection of dental anesthesia options to make your oral surgery in Los Angeles as comfortable as possible. Dental anesthesia includes local anesthetic, nitrous oxide sedation, and intravenous anesthesia. All procedures are reviewed by our highly experienced and accredited dental anesthesiologist.
Caring Family Environment and Accessible Dental Services
In conclusion, Healthy smiles are affordable at Cal Dental Group. We have flexible financing options such as no interest and extended payment plans.
It is also part of our mission to make our patients feel cared for. Every member of our team makes sure our patients feel warm and at ease, relieving them of their concerns about dental surgery in Los Angeles.