We Are Accepting New Patients
Are you looking to get quality dental care in Los Angeles? Our goal is to bring new life to your smile with excellent dental care during every visit at Cal Dental Group.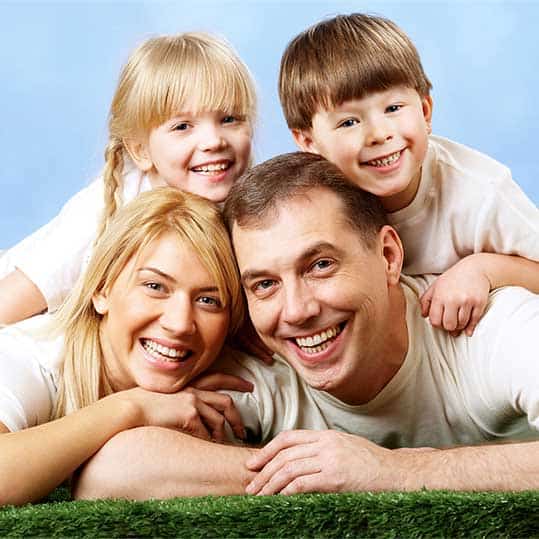 Our Warranty
Your Beautiful Teeth
The doctors at Cal Dental Group were all trained at the best dental schools and hospitals. Cal Dental Group believes strongly in ongoing education.
Our doctors are always up to date with the latest technology and procedures.
We want to ensure our patients continue to receive optimal care. Our approach to dentistry allows our doctors to treat oral conditions within the context of the entire body, intending to achieve overall wellness.
Cal Dental Group is made up of knowledgeable specialists, some with over 30 years of experience. There are always two doctors collaborating on each treatment plan to confirm the accuracy of each diagnosis. Here at Cal Dental Group, we are a multi-specialty center that allows us to perform all aspects of your treatment under one roof.
No Insurance? We Have You Covered.
Includes cleanings, exams, and routine x-rays at no additional cost.
Exclusive discounts off other procedures, like fillings.
Benefits start immediately and membership runs for 12 months.
No deductibles, waiting periods, annual maximums, or pre-approvals.
Our mission is to provide all our clients with various types of dental services, qualified assistance and effective treatment. We work for your oral health, beautiful smiles and well-being.
Cal Dental Group provides every patient with a caring family environment. We have a multi-lingual staff, fluently speaking Spanish, Korean or Russian, to make our ESL patients feel comfortable.
Languages Spoken: English, Korean, Spanish, Persian, and Russian.
What Every Patient Can Expect
We are located in central Los Angeles, on the border of Koreatown and Hancock Park, and accept new patients.
At our practice, every patient can expect to be treated with prompt service that meets their specified appointment time. Every patient can also expect a comfortable experience. We take pride in providing quality, efficient, and personalized dental care.
Caring, supportive and gentle dentistry is the mark of Cal Dental Group. That is why one of our top priorities is to provide patients with a relaxing environment and a pain-free experience. We use dentistry's latest techniques and technology to ensure your comfort.
Our flexible financing offers options like no interest and extended payment plans that can help you cover a wide variety of dental procedure.
At Cal Dental Group, our mission is to provide the highest quality dental care in a convenient, professional, and pain-free environment with lots of love, compassion, kindness, and above all else, we treat our patients like family.
The best dentists Los Angeles are not only the guardians of oral health but also the architects behind the dazzling...
"This story all starts with an aching wisdom tooth and a guy who hasn't visited the dental for around 7 years.

Obviously, I was nervous about the whole thing because I've heard painful stories and experiences from friends and colleagues, but I knew it had to be done."


Century City, Los Angeles, CA
"From the get go, parking was easy. This is a big plus for me since that can be a pain in the ass in much of LA. The paperwork was a breeze and the X-rays were the most comprehensive I've ever had. Despite the place being busy, everything happened fairly quickly and the staff who I dealt with were real cool--vibes were on point. Dr. Karnakova did a great job and I felt super refreshed after the cleaning. I do have to floss more apparently!"
"This story all starts with an aching wisdom tooth and a guy who hasn't visited the dental for around 7 years.

Obviously, I was nervous about the whole thing because I've heard painful stories and experiences from friends and colleagues, but I knew it had to be done."


Century City, Los Angeles, CA
"From the get go, parking was easy. This is a big plus for me since that can be a pain in the ass in much of LA. The paperwork was a breeze and the X-rays were the most comprehensive I've ever had. Despite the place being busy, everything happened fairly quickly and the staff who I dealt with were real cool--vibes were on point. Dr. Karnakova did a great job and I felt super refreshed after the cleaning. I do have to floss more apparently!"