Periodontal Care Dentistry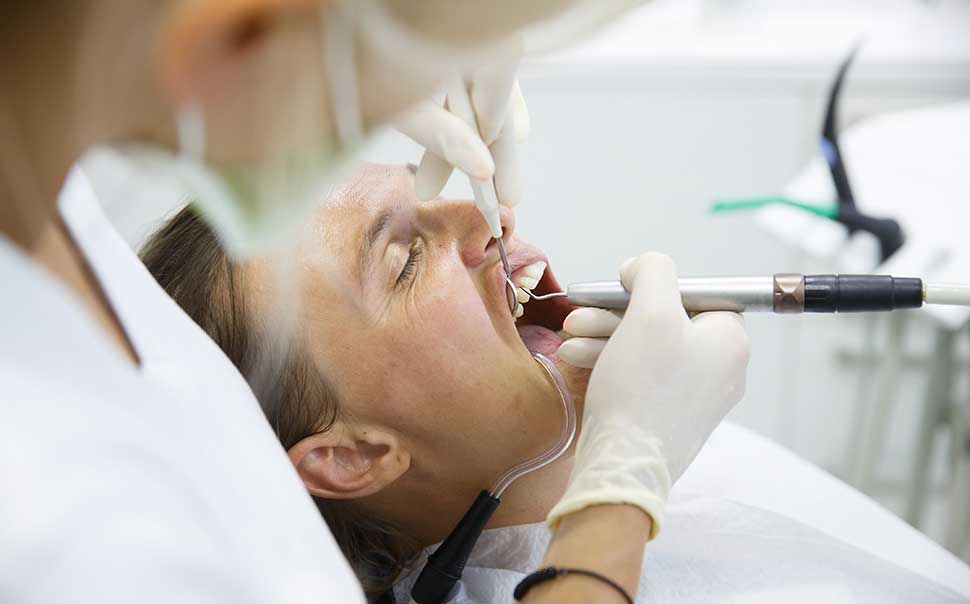 We deal in the prevention, diagnosis, and treatment of periodontal diseases, which includes periodontal scaling and root planning through proper periodontal maintenance therapy.
Our doctors at Cal Dental Group can allow you to maintain your healthy and beautiful smile and good health for a lifetime. As the best Periodontal care clinic in Los Angeles, we can also plan, manage, and help you maintain dental implants, which can replace lost or missing teeth.
Reasons for periodontal treatment
Periodontal disease (gum disease) is the leading cause of tooth loss in adults. Periodontal disease is typically implied by red, swollen, painful, or bleeding gums, but in some cases has no noticeable symptoms.
More than 75% of Americans suffer from some form of periodontal disease, with symptoms that include bleeding gums, sore or tender gums, and bad breath. As diseased gums recede, they expose your teeth to permanent damage and more serious oral problems.
At Cal Dental Group our periodontist specialist and dentists are trained in the most advanced techniques of periodontal dentistry, to help you heal and restore your gums to superior health. We can review with you several convenient and effective periodontal disease solutions, including laser treatment, scaling and gum surgery.
Our Periodontics Procedures:
Gum graft surgery

Crown lengthening surgery

Dental implant surgery
"Dr. Karnakova is my primary dentist and every time I leave her office I am feeling more confident than ever. The Dental Office itself is very welcoming towards the patients and there is beautiful decor out in the waiting room. The office is ALWAYS in top-top shape and leaves me excited for my next appointment. Dr. Karnakova is the sweetest women you'll ever meet !! VERY HIGHLY RECOMMEND!!"