Porcelain Veneers in Los Angeles
Porcelain veneers are one of the most popular cosmetic dental treatments that can last for decades and improve the appearance of your smile. They are made of solid ceramic material and are custom-fit to put over the front part of your teeth and hide dental imperfections. Porcelain dental veneers are used to correct gaps, misaligned teeth, cracks, stains, and chips.
As a leading provider of dental services and veneers in Los Angeles, we offer quality dental veneers at competitive prices to create the ultimate smile makeover.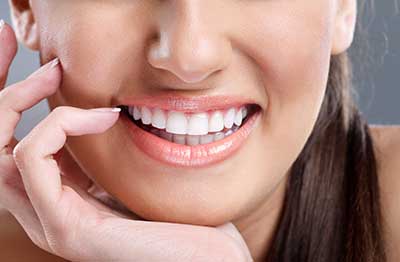 Are dental veneers right for you?
Porcelain veneers are beautiful ceramic shells that give the perfect balance of beauty and function. With our expertly crafted porcelain veneers, we can address dental issues such as stained, misaligned, and chipped teeth so that our patients leave our clinics with a flawless smile.
What problems can porcelain veneers fix?
They are extremely versatile and can correct most appearance-related problems with your teeth. This would include chips, cracks, crooked teeth, teeth that are too small or too large, and discolored teeth.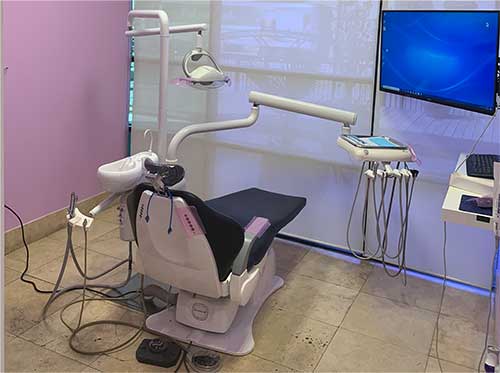 Are you looking to get quality dental care in Los Angeles? We know it can be difficult searching for a personal or family dentist. We are located in Koreatown in central LA and are accepting new patients.
If you have any questions about teeth veneers in Los Angeles or your initial appointment, call us or click on the Book My Appointment!
Porcelain is the material that looks and acts the most like a natural tooth structure. The coloring, clarity, and texture can be made very much like natural tooth enamel. And porcelain is more stain-resistant than your tooth and more wear-resistant so that it will last many years. And since the greatest part of the cost is in the labor and artistry to create them, we need to use the finest materials.
The cost of porcelain veneers in Los Angeles will vary based on your unique needs and how many teeth are involved. Our dentists will discuss cost estimates with you and present financing and payment options during your consultation. Our staff will work directly with you to find a payment solution to fit comfortably into your budget.
While porcelain veneers are very durable restoration and last many years, there can come a time when they need to replace. Replacing porcelain veneers is the same process as getting them in the first place.
What our patients say about us?